Foie gras, ancestral know-how
The production of fat palmipeds is the speciality of Foie Gras producers who follow ancestral traditions. Processing the product requires the same level of expertise and care, particularly during liver sorting, deveining and seasoning.
Expertise and thoroughness are crucial at every step both for producers who process products for sale on their own farms and for large brands that sell throughout the country but which, nevertheless, remain artisanal companies with a personal touch.
Regardless of the size of their farm, every Foie Gras producer shares the same specifications, guaranteeing the quality and flavour of the products sold and enhancing the image of excellence of Foie Gras.
Each step in these good practices is passed on with tradition in mind. The human touch is at the heart of our know-how, from raising to cooking to deveining, to sorting the Foie Gras.
Foie gras, a regional product.
Foie Gras is an ancient culinary speciality which has come to symbolise French gastronomical excellence. It is a true "regional" product tied to the land. Foie Gras production cultivates memory and atavism. Knowledge and the love of work well done is passed on from generation to generation. Quality and taste are carefully tended to. Animals and tradition are handled with the greatest respect. Old recipes, like ancient texts, are revisited with awe.
Foie gras, a leading French culinary product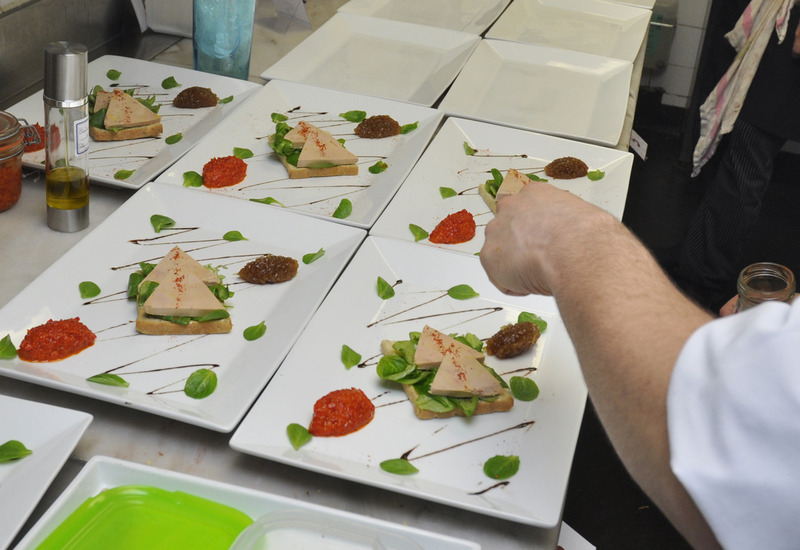 Celebrated by the most prestigious chefs of the Enlightenment, Foie Gras has always been praised by great French chefs. After pastry chefs made it a speciality in Perigueux and Strasbourg, Foie Gras' reputation spread across the entire country. Its image of fine quality preceded it everywhere it went and, in its different forms, it became the "king of the table" throughout France.
With its position secure in France, traditional Foie Gras soon set off to conquer the world thanks to chefs and gourmets everywhere. It officially became part of the protected cultural and culinary heritage of France in 2006.
Foie Gras has become a true ambassador for the French art of living.
Foie gras, an ambassador for culinary tourism in our regions
While Foie Gras is a cultural heritage that has travelled through time and across continents, it has also become a leading economic and social player in some rural areas of our country.
For many people, Foie Gras means family gatherings and end-of-year holidays, but it is increasingly being eaten all year round worldwide: local artisans, who are part of the spirit of regional tradition, have decided to take part in the growing culinary tourism in their regions. Hosting at the farm, Foie Gras fairs, regional specialities, wine tastings, open house at the farms, cooking classes...there are many local initiatives and the number of patrons seeking authenticity and gastronomy continues to grow.
Whenever culinary excellence joins forces with regional tradition, a product no longer has to seek out customers; customers are drawn to it...