Meeting producers on fattened poultry farms and markets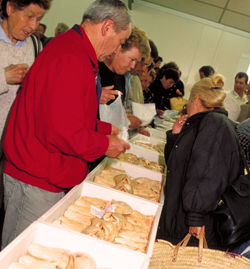 Producers of Foie Gras aim to promote the art of living well, especially in their two traditional gastronomic regions of Alsace and Southwest France.
Why not meet up with them ?
As guardians of an ancient tradition of savoir-faire, they would be delighted to welcome you to their farms or at the picturesque duck and goose markets.
You can also attend the fairs dedicated to Foie Gras on the dates shown here.
Foie Gras is part of the tradition in which patience and a passion for taste are fully representative of the soul of our regions' producers. Let yourself be guided in the discovery of this exceptional product : the French Foie Gras producers invite you to discover their daily life raising Foie Gras ducks with this video :