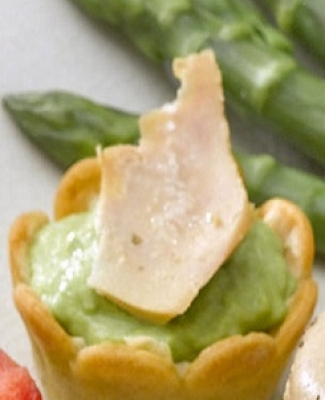 Morsels with Foie Gras and asparagus mousse
30 min.
For 4 people





Ingredients
Foie Gras
1 bunch of green asparagus
50 g of fromage frais
1 tablespoon of finely chopped chervil
Mini-morsels for garnishing
Fleur de sel (sea salt)
Ground pepper
Preparation
Cook the asparagus for 15 min. in a large pot of salted boiling water. Strain completely in a towel and allow to cool. Mix with the chervil and fromage frais. Fill the mini-morsels with asparagus mousse, add a Foie Gras shaving, add salt and ground pepper.