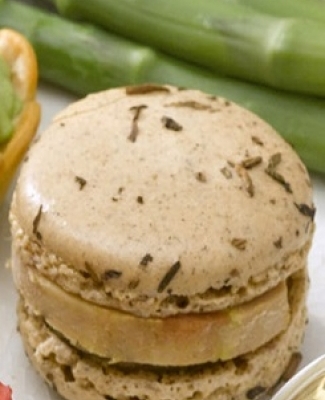 Macaroons with Foie Gras hearts
30 min.
For 4 people





Ingredients
Foie Gras
Red berry macaroons
Tea macaroons (or other to taste)
Fleur de sel (sea salt)
Ground pepper
Preparation
Carefully separate the macaroon shells. Cut the Foie Gras into even slices with a cookie cutter. Carefully put a slice of Foie Gras on the lower shell, add salt, pepper and put the other half on top.