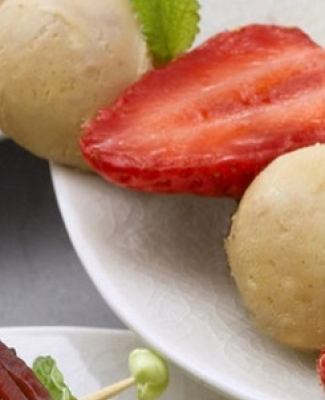 Foie Gras kebabs with strawberries
30 min.
For 4 people





Ingredients
Foie Gras
Strawberries
Lemon balm or verbena leaves
Preparation
Shape the Foie Gras into small balls using a melon spoon. Cut the strawberries in two. Remove the lemon balm leaves. Thread the ingredients on the mini-kebab sticks, alternating them. Add salt and ground pepper.